Graduate Student Konika Konika receives graduate fellowship
Chemistry Graduate Student, Konika Konika, has received a graduate fellowship to promote inclusion, diversity and equity, and accessibility (IDEA) in STEM in Chemistry from CNS.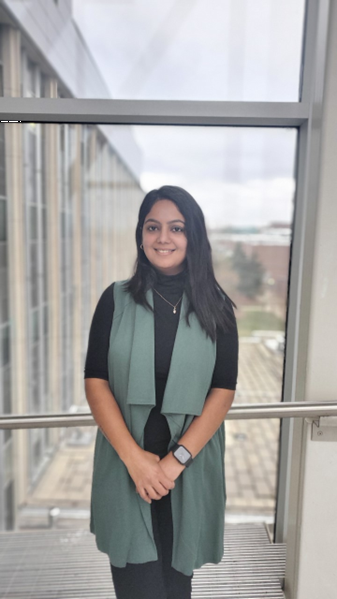 The Minority Mentorship Program (MMP) will focus on building a support system for people from traditionally underrepresented backgrounds, interested in the Sciences, with a focus on Chemistry. This can be achieved by creating an inclusive environment for current undergraduate and graduate students by improving accessibility to various resources and setting up robust systems to enhance communication between prospective students (especially minority and international students) and the Chemistry Department.
Her proposal entitled "Enhancing Research Experience in the Department of Chemistry through a Minority Mentorship Program (MMP)", will establish a minority mentoring program for (1) undergraduate students interested in Chemistry, (2) prospective graduate students and (3) existing graduate students in our department.