Harry Barkus Gray
1935-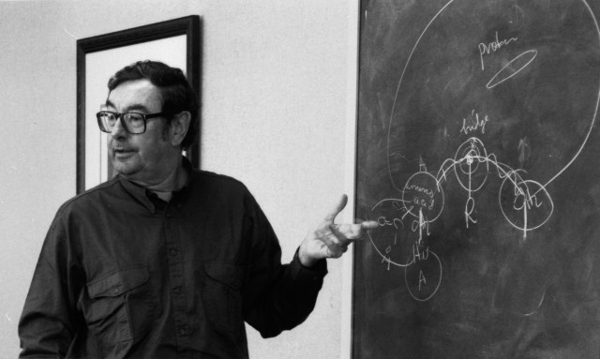 Gray titled his ACS Priestley Medal Address (1991) "The Joy of Research and Teaching", and in it his infectious enthusiasm for chemistry pours forth. It started at the early age of 12, when Gray purchased chemicals and glassware to experiment with the colors of transition-metal ions. His education (B.S. Western Kentucky University, 1957; Ph.D. Northwestern University, 1960; Post-doctoral fellow at the University of Copenhagen) was followed by academic positions at Columbia University (1961-66) and Cal Tech (1966-on).
Gray delineated the principles of bonding and electronic structure with spectroscopic studies of a diverse array of inorganic compounds, and concurrently defined wave functions for transition metal complexes that formed the basis for extended Hückel calculations for several decades. Gray was a pioneer of bioinorganic chemistry, where he worked on the electronic structures of the active sites of iron and copper metalloenzymes. His research in inorganic photochemistry helped point the way toward artificial photosynthetic systems, and his bioinorganic studies, focused on long-range electron transfer in proteins, involved some of the most important reactions in biology.
Gray received many honors besides the Priestley Medal, among which were the National Medal of Science (1986), the ACS Awards in Inorganic Chemistry (1978) and for Distinguished Service in the Advancement of Inorganic Chemistry (1984), and the Alfred Bader Award in Bioinorganic Chemistry (1990). He is author or co-author of over 14 books. This portrait shows him in a favorite occupation, teaching.
---
Location in chemistry building: Fourth Floor; Elevator area West Wall; Sequence 1
Source: Professor Gray