Gertrude Belle Elion
1918-1998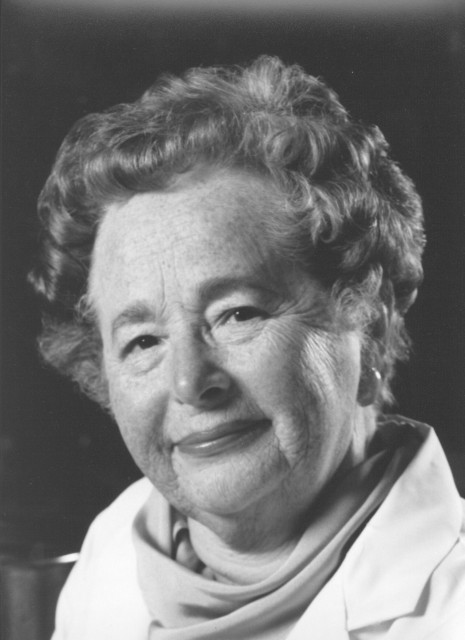 Elion synthesized and developed, at the Burroughs Wellcome Research Laboratories, two of the first successful drugs for the treatment of leukemia (thioguanine and mercaptopurine), as well as azathioprine, an agent to prevent the rejection of kidney transplants. She played a major role in developing allopurinol for the treatment of gout, and acyclovir (ACV), the first selective antiviral agent against herpes virus infections. Breakthroughs by Elion's team led others at Burroughs Wellcome to develop azidothymine (AZT), used to treat acquired immunodeficiency syndrome (AIDS).
The approach of Elion and George Hitchings, with whom she shared the 1988 Nobel Prize for Physiology or Medicine, in developing chemotherapy was to investigate nucleic acid synthesis in normal cells, and compare it with that in cancer cells and in pathogenic bacteria and viruses. Differences then helped them develop drugs that were selective against cancer cells and pathogens.
Elion was born in New York City, received a B.A. from Hunter College (1937) and an M.S. from New York University (1941). After several years of laboratory work and high school teaching, she joined the Wellcome Research Laboratories (1944). She served there in various positions including Head of the Department of Experimental Therapy (1967-1983); she continued an active retirement as Scientist Emeritus. Besides the Nobel, her many awards include the ACS Garvan Medal (1968), election to the National Academy of Sciences (1990), the National Medal of Science (1991) and election to the National Women's Hall of Fame (1991). Although she did not complete a Ph.D. degree because of the need to work during the Great Depression, she has received over 25 honorary doctorates.
Sponsor: Evelyn P. and James E. Jackson
William L. Spliethoff
---
Location in chemistry building: Second Floor; West Wing South Wall; Sequence 6
Source: G. B. Elion