Professor Demir's Article Featured on the Outside Front Cover

Chemistry Professor Selvan Demir's recent article was published by the Inorganic Chemistry Frontiers journal of the Royal Society of Chemistry and featured on the Outside Front Cover. The Demir Group focuses on organometallic chemistry of the lanthanides, actinides, and heavy p-block elements with an emphasis on synthesis, reactivity, spectroscopy, and magnetism.
The medieval scenery showcases key components of the article:
A cauldron sputters an orange-red solution from which single crystals are obtained, suitable for X-ray diffraction to uncover the structure.
First series of dinuclear salophen-bridged rare earth metallocene compounds with yttrium, gadolinium and dysprosium, constituting the first metallocene salophen complexes for any metal ion.
The cyclic voltammogram indicates electrochemical reduction of the molecules.
The magnet illustrates single-molecule magnetism for the dysprosium complex.
The diamagnetic yttrium congener allowed 89Y NMR and DFT studies, respectively.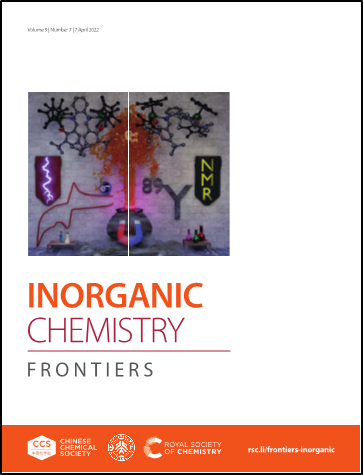 This discovery introduces salophen into metallocene chemistry and the results on hand pave the way for chemical reductions of these molecules to generate coveted metal-radical compounds in the future.
The research was carried out by graduate students Ernesto Castellanos and Florian Benner, and led by Prof. Selvan Demir.