Chemistry Professor Demir's Article Honored on the Cover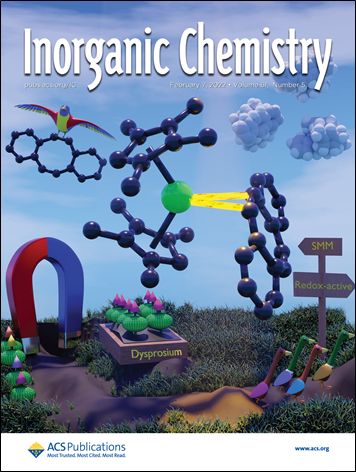 Chemistry Professor Selvan Demir's recent article was published by the American Chemical Society journal Inorganic Chemistry and highlighted on the Cover. The Demir Group specializes in lanthanide and actinide chemistry and combines synthetic and physical principles to deal with scientific challenges. The garden scenery on the cover illustrates key features of the article:
Employment of the highly anisotropic, tripositive dysprosium ion, innate to equatorially expanded (oblate-shaped) electron density.
Structure of the anionic component of the first sterically congested, heteroleptic tris(metallocene) complex containing a dibenzocyclooctatetraene dianion, unprecedented in d- and f-block chemistry, where the dianion exhibits a rare η2 coordination mode.
The dysprosium complex was characterized by electrochemistry and magnetometry, which uncovered redox activity and single-molecule magnetism.
This new class of complexes are highly intriguing for the construction of larger molecules and thus, more powerful lanthanide single-molecule magnets.
The research was carried out by graduate students Elizabeth R. Pugliese, Florian Benner, Ernesto Castellanos, and Francis Delano IV, and led by Prof. Selvan Demir.