The Group
Current Group Members
Prof. Aaron L. Odom
odoma@msu.edu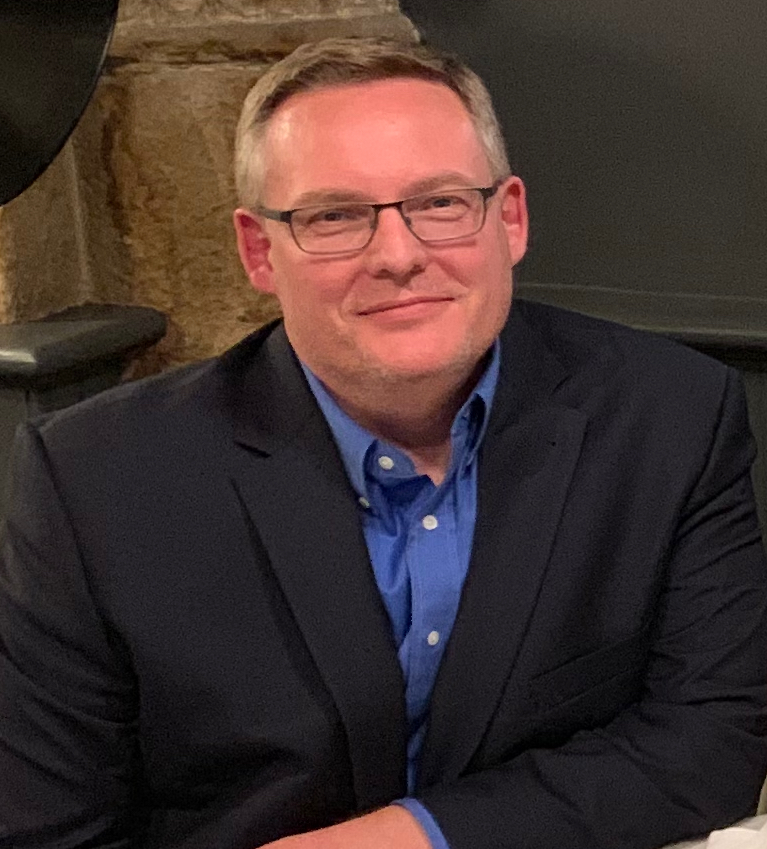 Aaron holds a B.S. in Chemistry from Texas Tech University and a Ph.D. from the Massachusetts Institute of Technology. As a graduate student he worked under Prof. Christopher "Kit" C. Cummins in the development of new methodologies for the synthesis of nitrido ligands using NO and N2 cleavage. After graduation, he did a postdoctoral stint with Prof. Daniel G. Nocera at M.I.T. working in photonic to chemical energy conversion. He began his career at Michigan State University in 1999 and was promoted to full professor in 2007. He has received the Presidential Early Career Award for Scientists and Engineers and has been an Office of Naval Research Young Investigator.
Graduate Students
Linqing Mo
molinqin@chemistry.msu.edu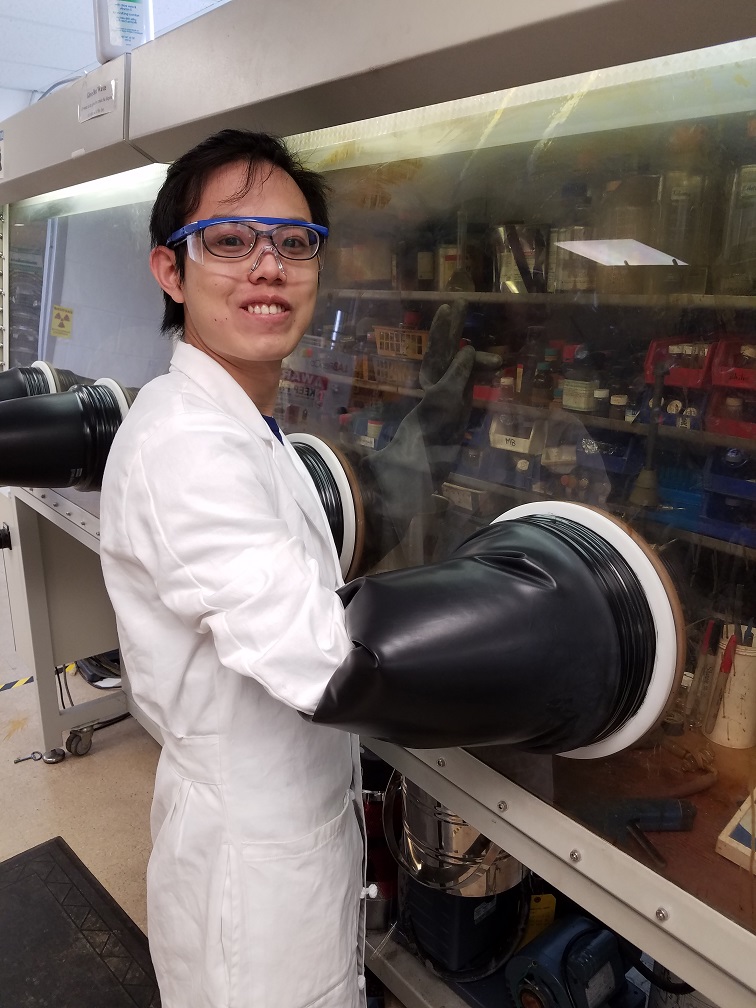 Seokjoo Lee
leeseokj@chemistry.msu.edu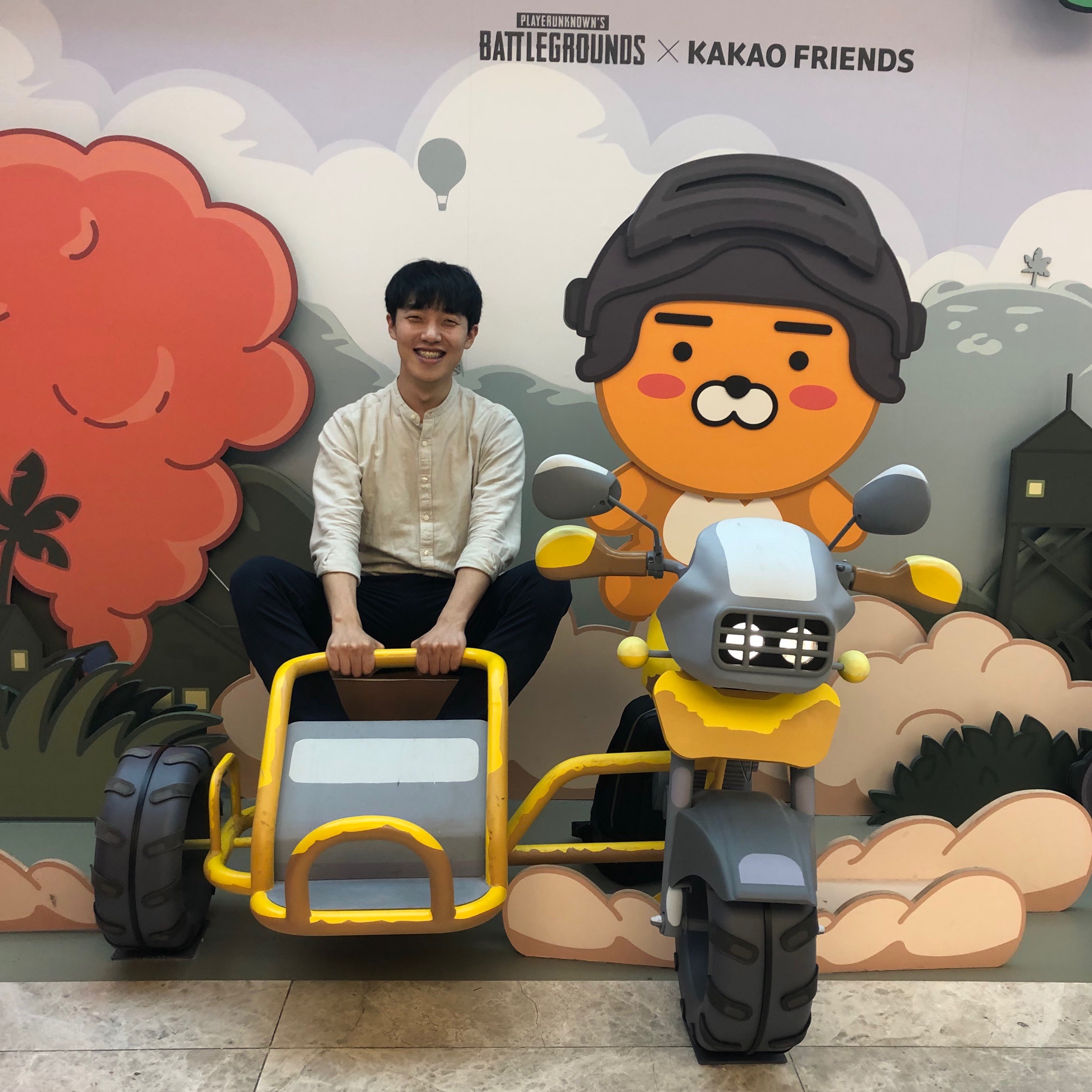 Rashmi Jena
jenarash@msu.edu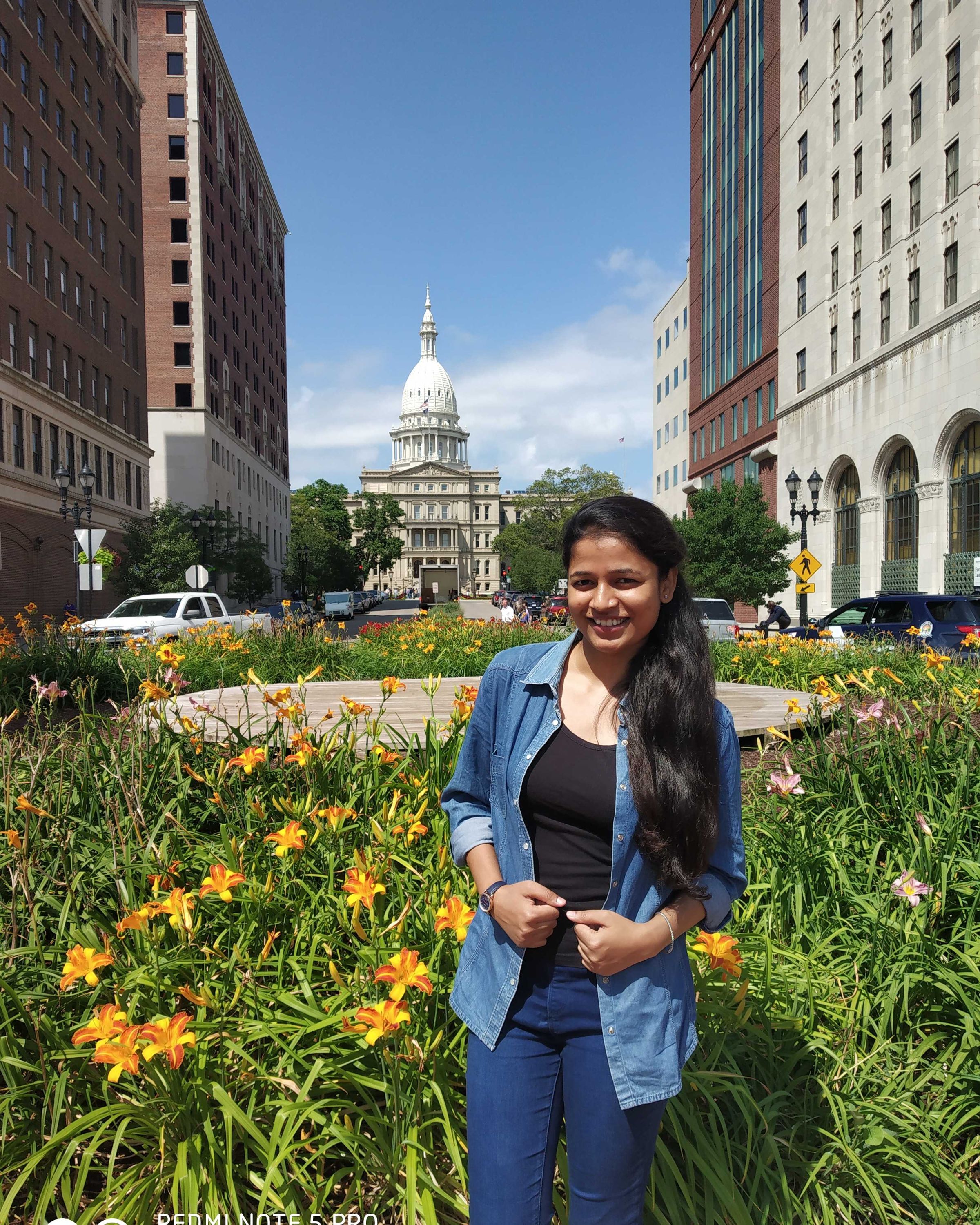 Undergraduates
Your name here! Contact Prof. Odom if interest in undergraduate research.
Group Photos (circa 2019):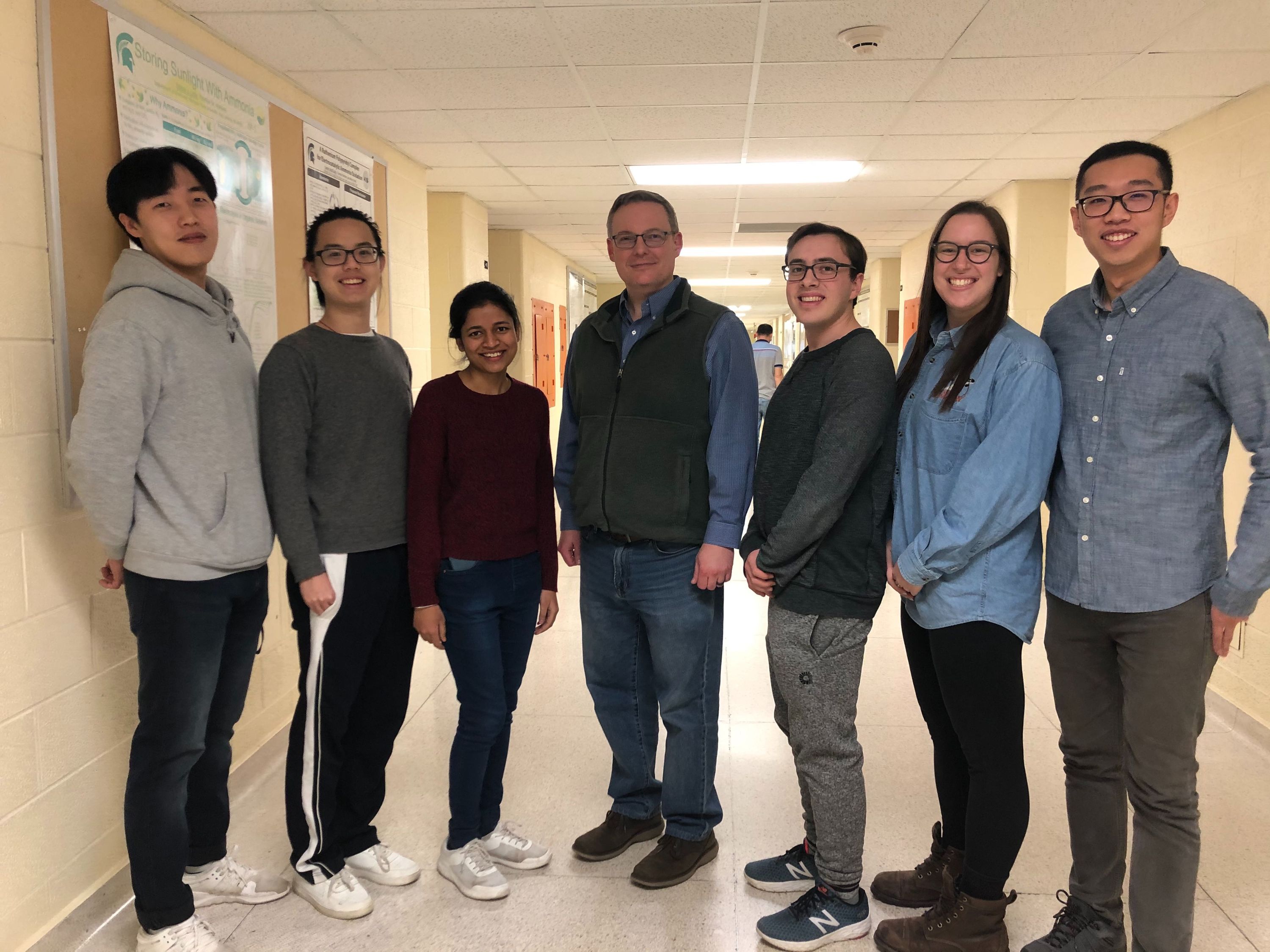 Left to right: Seokjoo, Lingqing, Rashmi, Aaron, Sean, Hannah, Zhilin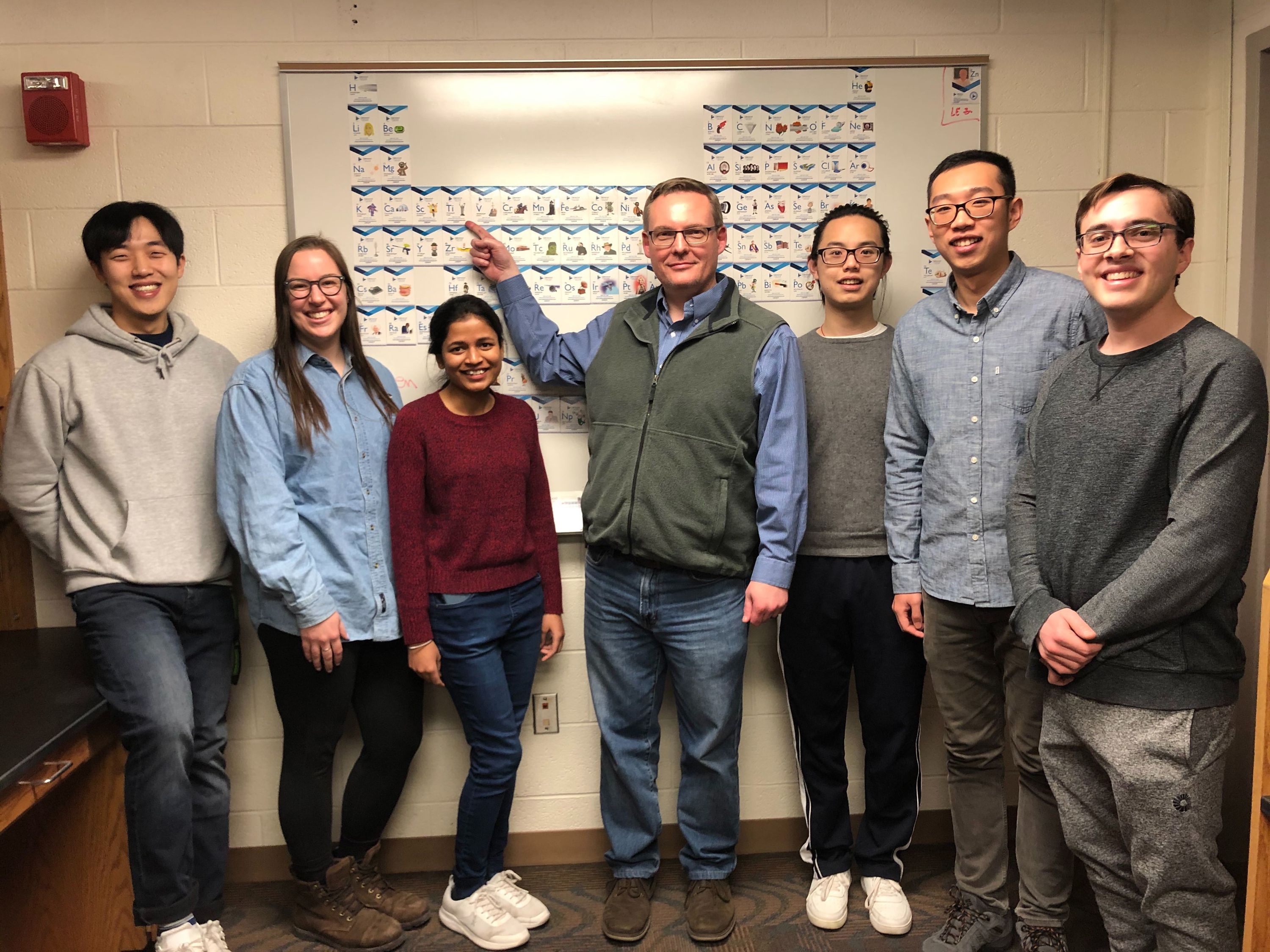 Left to right: Seokjoo, Hannah, Rashmi, Aaron, Linqing, Zhilin, Sean