The Group
Current Group Members
Prof. Aaron L. Odom
odoma@msu.edu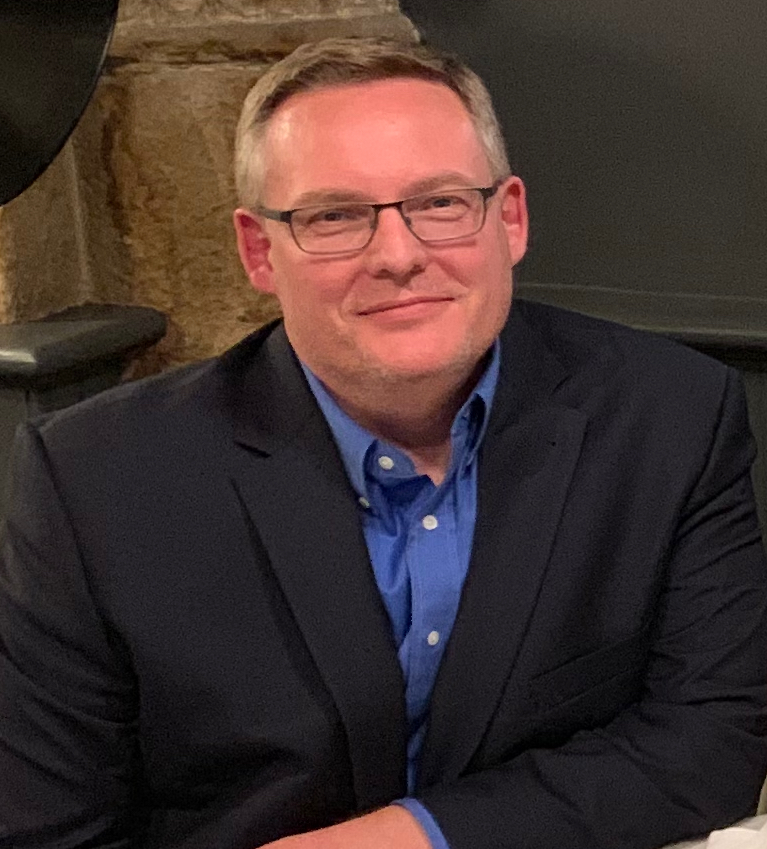 Aaron holds a B.S. in Chemistry from Texas Tech University and a Ph.D. from the Massachusetts Institute of Technology. As a graduate student he worked under Prof. Christopher "Kit" C. Cummins in the development of new methodologies for the synthesis of nitrido ligands using NO and N2 cleavage. After graduation, he did a postdoctoral stint with Prof. Daniel G. Nocera at M.I.T. working in photonic to chemical energy conversion. He began his career at Michigan State University in 1999 and was promoted to full professor in 2007. He has received the Presidential Early Career Award for Scientists and Engineers and has been an Office of Naval Research Young Investigator.
Graduate Students
Rashmi Jena
jenarash@msu.edu
Rashmi obtained her B.Sc. in Chemistry from Hindu College, Delhi University, in 2017, where she worked on corrosion inhibition of mild steel using PEG-based polyurethanes under the guidance of Prof. Sudershan Kumar. She furthered her studies at the Indian Institute of Technology Delhi, completing her M.Sc. in Chemistry in 2019, focusing on the synthesis and catalytic applications of Chiral N-heterocyclic germylene under the guidance of Prof. Selvarajan Nagendran. Joining the Odom group in December 2019, her current research centers around elucidating structure-property relationships of f-block elements and investigating the impact of ancillary ligands on high-valent metal catalysis.
Sazia Sultana
sultan10@msu.edu
Sazia obtained her M.Sc. in Chemistry from the National University of Bangladesh in 2015. During her time there, she engaged in the synthesis and characterization of water-soluble sulphonated acetone formaldehyde (superplasticizer) under the guidance of Dr. Purobi Rani Samaddar and Dr. Zenefar Yeasmin. Starting in 2016, she held the position of a Research fellow at the Bangladesh Council of Scientific and Industrial Research, where her research was primarily centered around the preparation of bioceramic materials for biological applications with Dr. Samina Ahmed. In December 2022, she became a member of the Odom group, focusing her research on the application of photoredox catalysts in Organic synthetic chemistry, particularly emphasizing Ligand-to-Ligand charge transfer phenomena.
Md Matiar Rahman
rahman68@msu.edu
Matiar earned his M.Sc. in Chemistry from Jahangirnagar University in Bangladesh in 2017. During his time there, he conducted research on the synthesis and characterization of osmium clusters with a thiosaccharide ligand under the guidance of Prof. Shariff Enamul Kabir. In 2018, he commenced his position as a chemistry lecturer at Bangabandhu Sheikh Mujibur Rahman Science and Technology University in Gopalganj, Bangladesh. In December 2022, Matiar became a part of the Odom group, where his research is centered around modeling and catalyst development for alkyne metathesis.
Undergraduates
Your name here! Contact Prof. Odom if interest in undergraduate research.
Group Photos (circa 2019):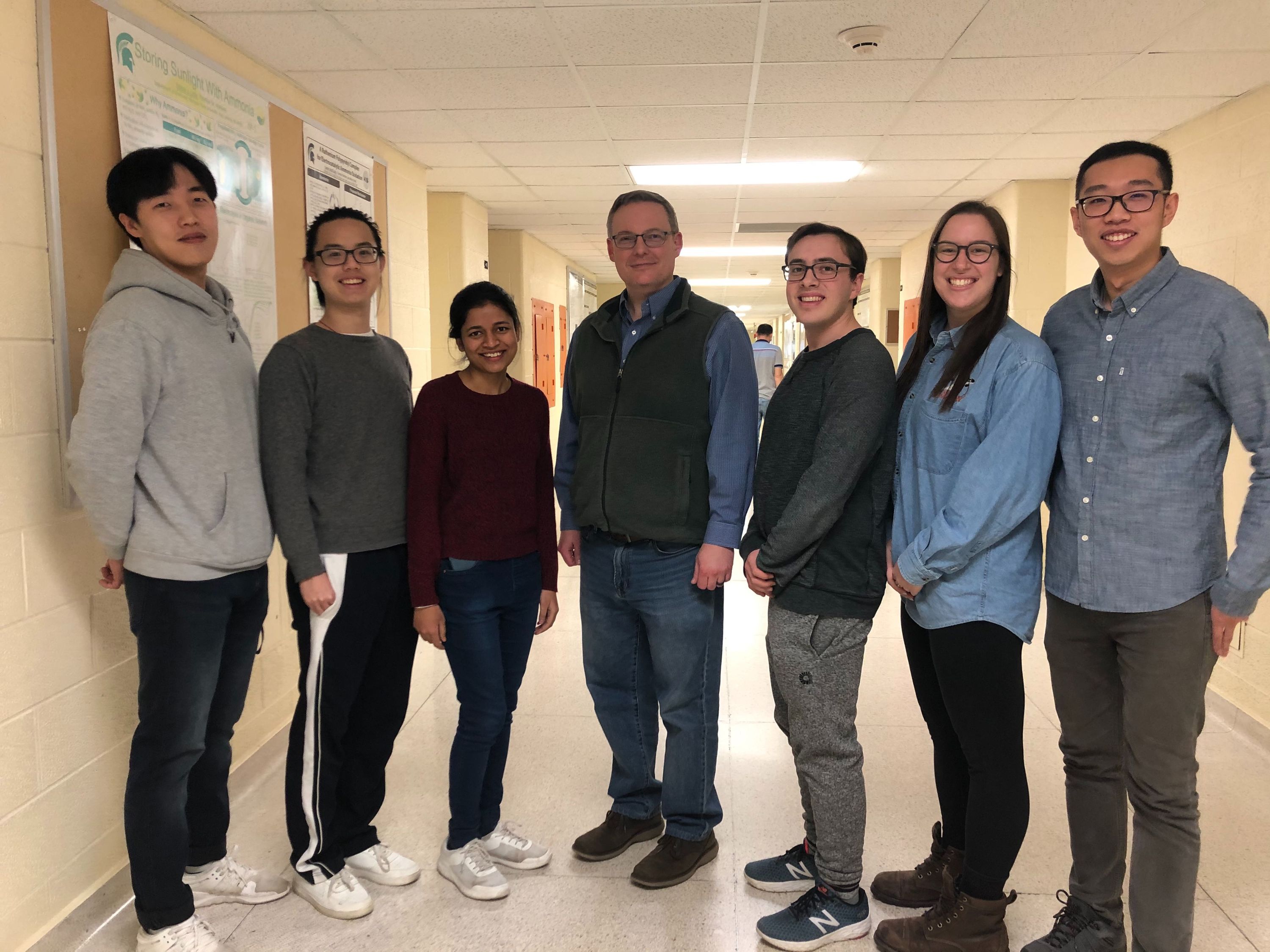 Left to right: Seokjoo, Lingqing, Rashmi, Aaron, Sean, Hannah, Zhilin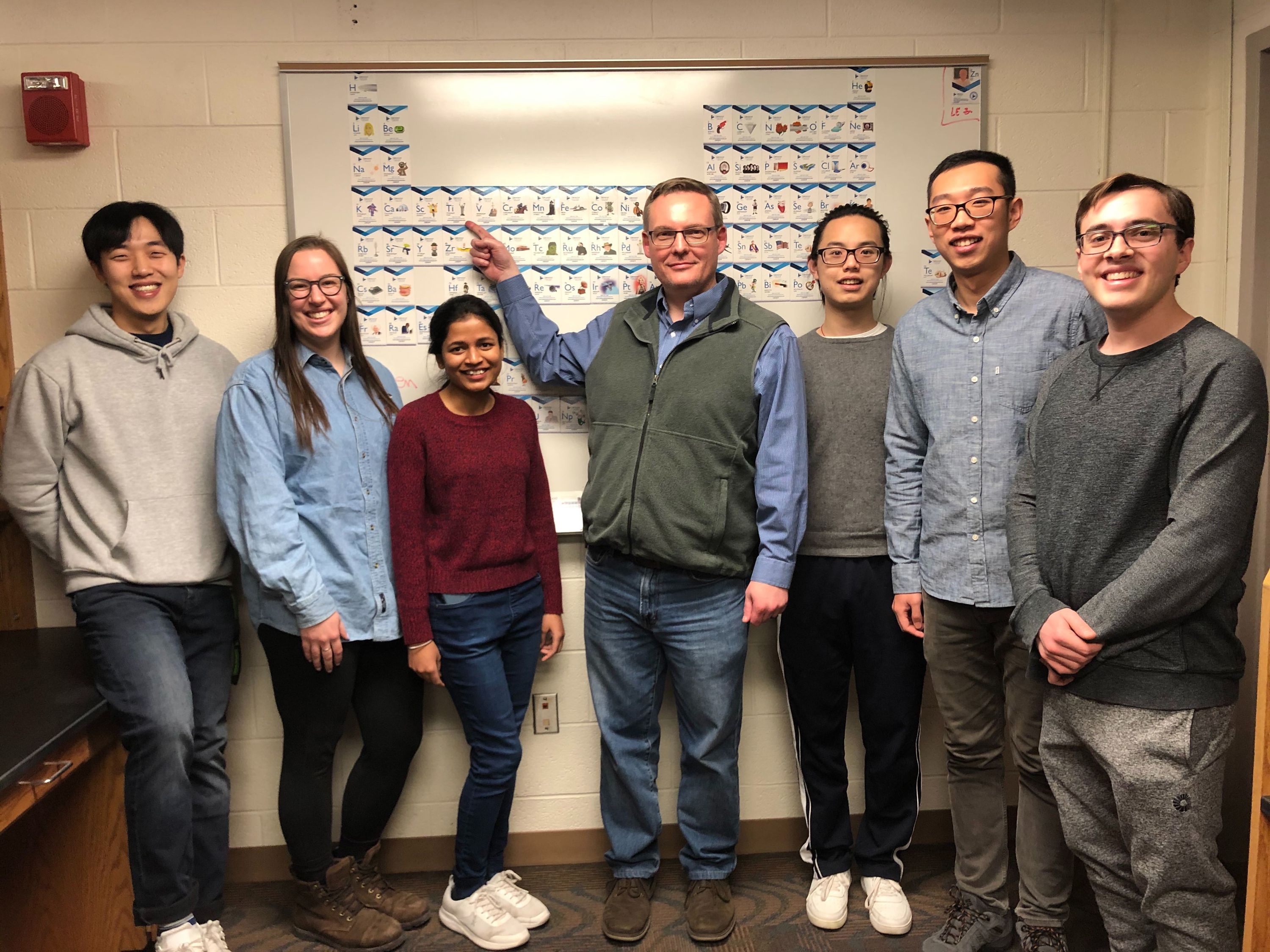 Left to right: Seokjoo, Hannah, Rashmi, Aaron, Linqing, Zhilin, Sean